12 Free and Open Source Bandwidth Management Tools
by Raj Kumar Maurya
February 2, 2016
0 comments
Monitoring network bandwidth is very important for network administrators to rectify the problems that are choking their network bandwidth. Here are 12 free best tools for monitoring network bandwidth. These free tools also provide visual representation and graph of how much data is being consumed by the users.
SolarWinds Real-Time Bandwidth Monitor polls your interface as frequently as every half second and reports real-time bandwidth usage on an easy-to-understand graph. Set critical and warning thresholds to instantly see when usage is out of bounds.
It is useful in network troubleshooting, development of communication and software protocol, analysis and education. This is a multiplatform application that uses widget toolkit from GTK+ in its latest releases, as well as Qt in development versions to execute its UI and utilizing pcap in packet capturing.
This application evaluates bandwidth usage on the installed computer. Bandwidth Monitor displays actual download as well as upload speeds both in numerical and graphical forms, registers bandwidth usage, as well as offering weekly, monthly, and daily bandwidth usage reports. This tool evaluates every network connection on computers like LAN network, VPN connection and Internet network.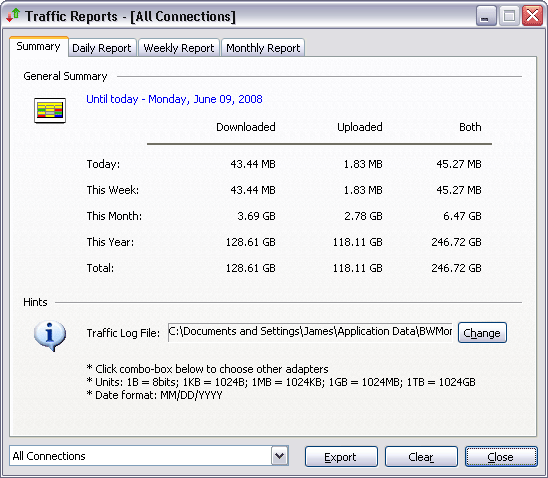 This is free and simple, yet a potent tool that assists you to evaluate objectively the situation of your bandwidth. You may use Network to gather data on bandwidth usage and measure your internet speed or other connections in the network. The tool can assist you to identify probable sources of problems in a network, make sure you never exceed bandwidth limits set by the ISP or tracking suspicious network activities characterized by Trojan horses as well as hacker attacks.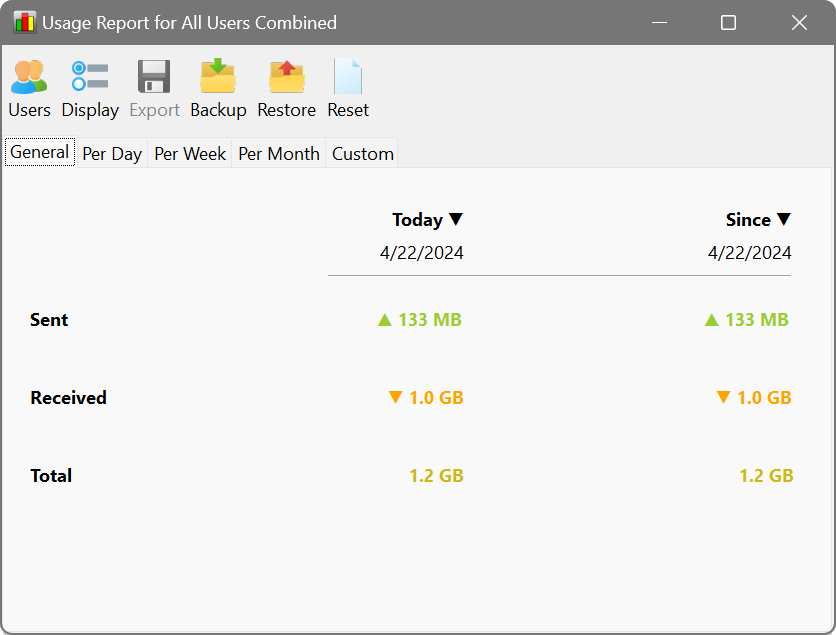 This is the GUI front end in Nuttcp. The easy to use tool is useful for testing network performance that has GUI.
Cacti is a complete RRDTool-based graphing solution. It stores all of the necessary information to create graphs and populate them with data in a MySQL database. The frontend is completely PHP driven. Along with being able to maintain Graphs, Data Sources, and Round Robin Archives in a database, Cacti handles the data gathering. There is also SNMP support for those used to creating traffic graphs with MRTG
Monitor Network Bandwidth Utilization with Cacti – Hands On
Master shaper
MasterShaper is an open source network traffic shaper which provides a Web Interface for Quality of Service (QoS) functions of newer Linux 2.4- & 2.6-Kernel-Serie. It provides a Web Interface which lets you define bandwidth pipes and filters (based on IP, MAC, ports, protocols, ipp2p, layer7-filter.
Open source BandwidthD tracks usage of TCP/IP network subnets and builds HTML files with graphs to display utilization. Charts are built by individual IP.
PRTG Network Monitor runs on a Windows machine within your network, collecting various statistics from the machines, software, and devices which you designate.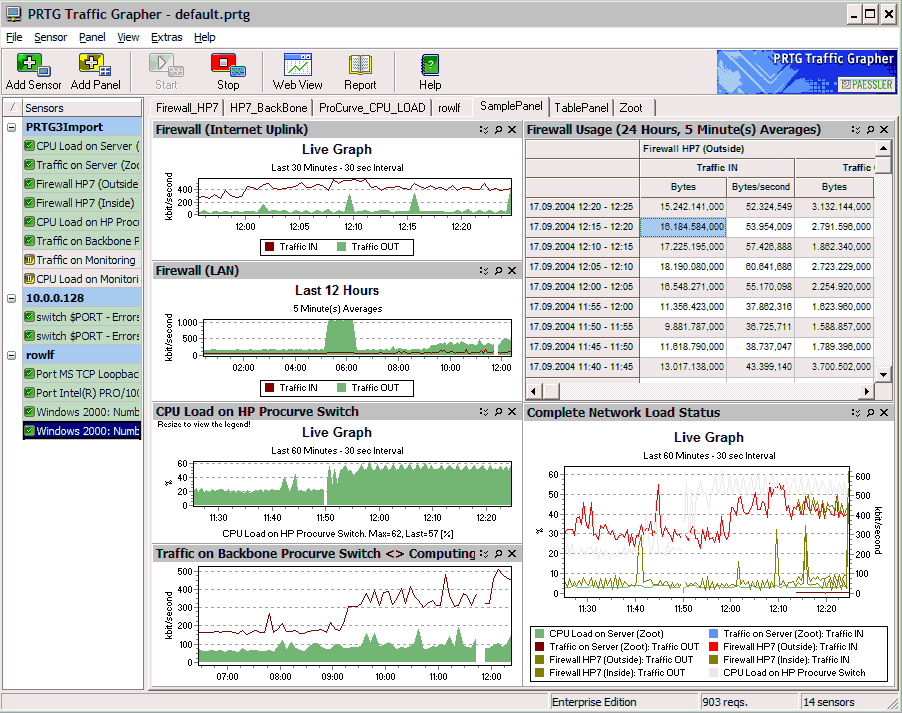 Squid Analysis Report Generator is a tool that allows you to view "where" your users are going to on the Internet. Sarg generates HTML reports, with information's about users, IP Addresses, bytes, sites, and times.
Squid
It is a caching and forwarding web proxy. It has a wide variety of uses, from speeding up a web server by caching repeated requests; to caching the web, DNS and other computer network lookups for a group of people sharing network resources; to aiding security by filtering traffic. Web browsers can then use the local Squid cache as a proxy HTTP server, reducing access time as well as bandwidth consumption.
How to manage network bandwidth using Squid- Hands on
This is a simple software that monitors bandwidth usage of any network adapter.
A bandwidth meter, for monitoring internet connection speeds and usage. You can view a more in-depth breakdown and export results to a CSV file from the History tab. The Alerts tab allows you to set notifications for when BitMeter OS reaches given limits.