10 Free Business Process Management & Analysis Tools
by Raj Kumar Maurya
October 7, 2015
0 comments
1. Jaspersoft: Studio is the free, open source, eclipse-based report designer for JasperReports and JasperReports Server. Create very sophisticated layouts containing charts, images, subreports, crosstabs and much more.
2. BIRT is an open source software project that provides the BIRT technology platform to create data visualizations and reports that can be embedded into rich client and web applications, especially those based on Java and Java EE.
3. KNIME, the Konstanz Information Miner, is an open source data analytics, reporting, and integration platform. KNIME integrates various components for machine learning and data mining through its modular data pipelining concept.
4. Pentaho
offers a free community edition of its business analytics suite, which includes business analytics as well as data integration, a report designer and a marketplace of plugins developed by the community to extend the capabilities of the Pentaho platform.
5. RapidMiner is a code-free analytics platform for data mining, machine learning, and predictive analytics. This means you can design your data analysis routines visually and speed up delivery by eliminating the need to write code.
6. SpagoBI is a complete business intelligence suite. Its modular architecture, based on open standards, allows easy customization and integration into legacy environments.
7. TACTIC is an open source asset management platform that can connect to most corporate systems, offering workflow and project management and business process management, as well as business intelligence.
8. Seal Report offers a complete framework for producing everyday reports and dashboards from any database. Seal Report is an Open Source for the Microsoft.Net Framework entirely is written in C#.
9. ReportServer BI Suite: Report Server provides a variety of flexible types of parameters for configuring reports. Report developers can choose between text boxes, radio buttons (single and multiple selections), date fields (with calendar selection and formula language), pop-ups and others.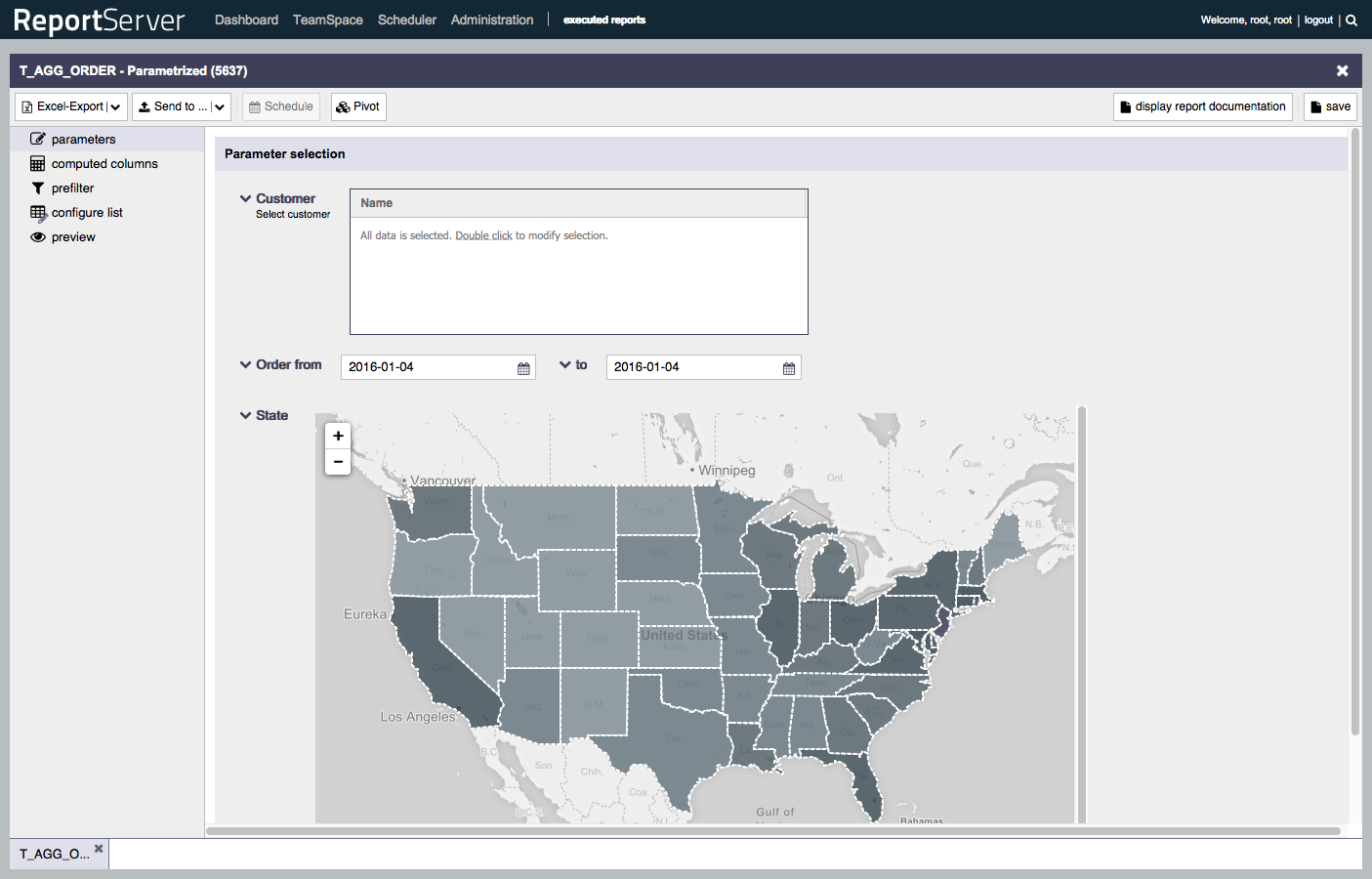 10. NextReports: Allows you to schedule NextReports and Jasper reports and to automatically deliver reports via E-mail, FTP, SSH, Windows Share, WebDAV in most popular file formats (HTML, EXCEL, PDF, etc) or in real-time dashboards.