5 Best Mothers Day Gifts to show your love for your Mother
by Ankit Parashar
May 9, 2019
0 comments
Here we have listed 5 Mothers Day gifts to show your love and care for the lady of your life. Our mothers have been there for us since she gave life, coaching us, guiding us, and protecting us as we grew and developed through the years. We should take time out of our busy schedules to honor the women for all the contribution and efforts she has made for us to mold our life better.
On Mother's day, it is important to show our moms how plenty we care and the way grateful we are for all the love, care and devotion.
Saregama Carvaan Portable Digital Music Player
This portable digital audio player is the perfect Mothers Day gifts to bring back the memories of her old days. The Saregama Carvaan has in-built stereo speakers comes with 5000 evergreen Hindi songs handpicked and categorized based on singers, lyricists, music composers, moods, etc. Without any break, you can seamlessly enjoy and switch from Kishore Kumar classics to R.D Burman's pulsating hits, to timeless love songs or to soulful Sufi tracks.
And the best part, Carvaan's music library also includes the entire Ameen Sayani's Geetmala countdown collection spanning 50 years. You can also enjoy your personal collection of songs by plugging in a USB drive or streaming songs from your phone to Carvaan via Bluetooth. It works on a rechargeable battery that lasts for approximately 5 hours. The product is backed by an all India service network, providing 1-year doorstep warranty support.
Price on Amazon: Rs- 5,999
All-New Kindle (10th Gen)
If your mother loves to read, then this product would be her best friend for life. The All-New Kindle (10th Gen) has a 6-inch display. It has adjustable front light that lets your mother read comfortably for hours—indoors and outdoors, day and night. The Kindle (10th Gen) features 4GB storage and supports Wi-Fi connectivity. The All new Kindle is purposely built for reading, with a 167 ppi glare-free display that reads like real paper, even in direct sunlight. Your mother can easily highlight passages, look up definitions, translate words, and adjust text size without ever leaving the page.
Your mother can read and select from millions of books including new releases and bestsellers. Also, the prime members read free with unlimited access to hundreds of books, comics and more. A single charge can give you up to a week of backup.
Price on Amazon: Rs- 7,999
Fitbit Inspire HR
It is also very important to keep your eyes on your mother's health. But you cannot be with your mom all the time. If you are confused to choose the right Mothers Day gifts, this product would be the best health partner who will be with your mother all the time to guide her healthier lifestyle.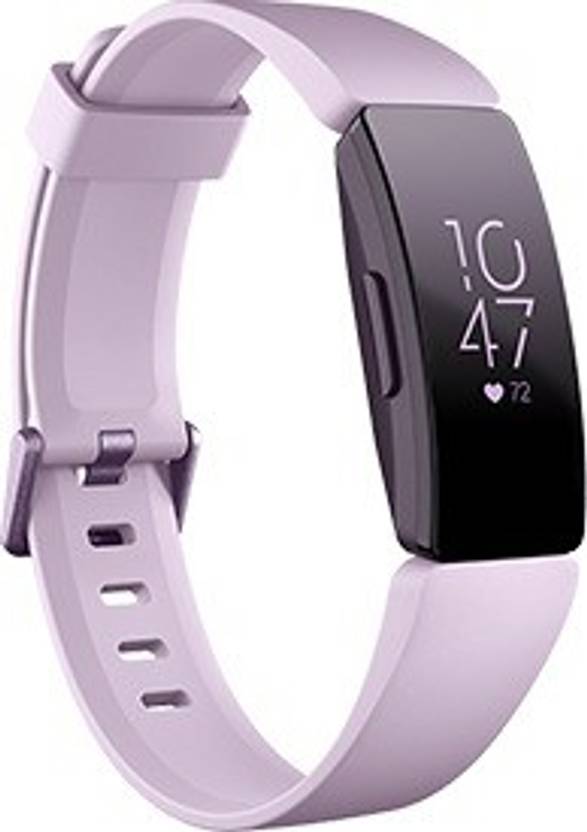 Fitbit Inspire HP comes with various innovative features such as a Heart Rate monitor, sleep tracking, activity tracking, food logging, notification alerts and more. This smartband is the ideal trainer for a mother who's looking to stay fit and healthy. It is water resistant that allows your mom to wear while working in the kitchen.
You can use the Fitbit app to view your Cardio Fitness Score which is a representation of how to fit you are. It also provides helpful tips on how you could improve. The Fitbit is compatible with iPhone and Android phones.
Price on Flipkart: Rs- 8,999
Godrej Solus Video Door Phone
Security is also a major concern nowadays. When your family members are out for work and your mother is home alone, once in a whole is familiar with the unpleasant feeling of unsafe or the need for a helping hand.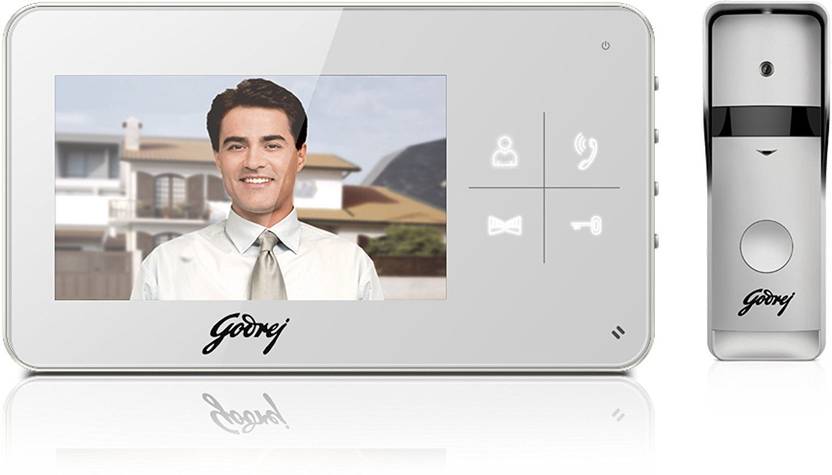 On the occasion of Mother's Day, you can give her a safe and secure home by gifting Godrej Solus ST 4.3 Lite Video Door Phone. The convenience that starts with free installation of the unit continues forever as you go on discovering the security and benefits. Be it wind or rains, robbers or petty thieves, the vandal resistant and weatherproof outdoor unit ensures protection under any circumstance.
The uses of the indoor unit don't stop at letting you speak to the visitor from inside your home. You can also use it as an intercom to speak to different door units anywhere in the home. The LED for night vision dispel darkness and allows you to see even at night.
Price on Flipkart: Rs- 4,899
 Honeywell Room Air Purifier
Pollution nowadays is increasing drastically and choking us all. Clean air is not only important but essential to us. You can add this product in your Mothers Day gifts bucket and give your mom fresh air inside your home throughout the day and keep your entire family away from the pollution.
Here we have Honeywell Air Touch A5 air purifier. It has CADR (Clean Air Delivery Rate) – 250 m3/h, offers up to 323 sq. ft. the coverage area for a room with 9 feet height – suitable for use in living rooms and bedrooms. It removes 99% of pollutants with its three stages of advanced filtration. It also has a combined filter with High-efficiency HEPA and activated carbon filter that removes any microscopic pollutant and allergens above 0.3 microns including PM2.5 and pollens. It also removes formaldehyde, toxic gases, VOCs & odor from the ambiance.
Price on Amazon: Rs- 8,799