Is banning 59 Chinese apps enough to protect your privacy and data?
by Ashok Pandey
June 30, 2020
0 comments
Yesterday, the Government of India banned 59 Chinese apps that include some of the most popular TikTok, UC Browser, Shareit, Cam Scanner, etc.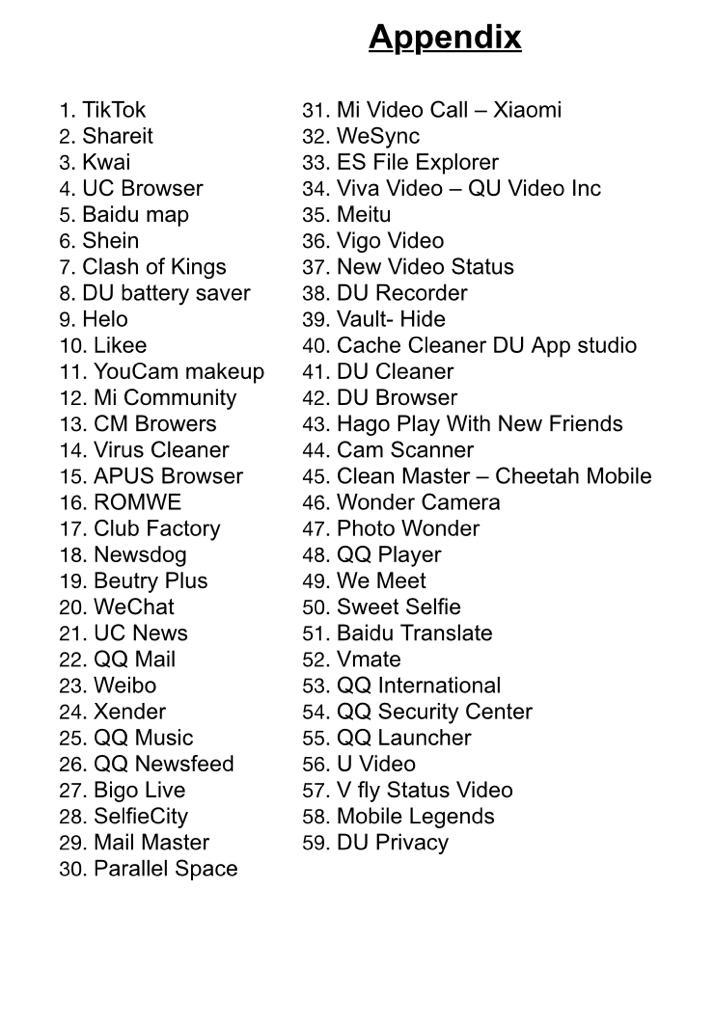 Now if you check Google Play Store or Apple's App Store, these apps have disappeared. Users can note download these apps from Google Play Store and Apple App Store as well as not from its website.
What was the reason for banning 59 apps?
In a press statement on Monday night, the Ministry of Information Technology had mentioned that they have received many complaints from various sources about the misuse of some mobile apps for stealing and surreptitiously transmitting user data to other servers located outside India in an unauthorised manner.
"The compilation of these data, its mining and profiling by elements hostile to national security and defence of India, which ultimately impinges upon the sovereignty and integrity of India, is a matter of very deep and immediate concern which requires emergency measures," the statement said.
Is it enough?
So, no more malicious Chinese apps, meaning now we are very sure that no one is stealing our data! Well, if you are using a Chinese phone with a customised layer (UI- User interface) – MIUI – Xiaomi and ColorOS – Oppo, etc. no one can guarantee that you are not being tracked.
Since 2015, there have been several reports about Chinese smartphones sending data to servers back in China. GData also reported that smartphones from Xiaomi, Lenovo and Huawei had pre-installed malware in them.
The OS can easily collect your mobile data including the phone's serial number, IMEI, phone number, the mobile networks it uses, and which apps were being opened and how long they were used. Almost everything.
That means, it's not enough, your smartphone is still venerable.
Why they collect data?
When you buy a new phone and register to use it, you agree to terms, in a way, surrendering your privacy to the smartphone maker. This agreement is required for a smartphone to function properly and be compatible with the way you use it. Certain applications need access to your contacts, location and messages.
They collect usage analytics through the user experience program, then use the same to better understand general phone behaviour and optimise the OS. So, they collect your data to improve your experience with the device.
Conclusion
If you are really worried about your data and privacy, removing these apps will help up to a certain extend. Try to restrict access of all app, install only essential apps which you use on a daily basis.
Do not download from unknown sources. Most importantly, if you are using a Chinese phone, do not agree to join any user experience program. Check your privacy, what data is being collected and you can restrict some of the access if not all.
Be safe!