Acer Aspire Vero AV15-51 Review
Reduce, recycle and reuse, these three mantras can save our world from the huge plastic waste. Acer has taken its steps towards reducing the plastic and made a laptop from post-consumer recycled (PCR) plastic. These small steps will help us creating a better world to live.
The Acer Aspire Vero laptop is dramatically reducing its environmental footprint, plus gets a funky, textured design along with a decent configuration to provide you require computing power.
Build quality
Acer Vero is made using recycled materials, so its shell is grey in color with a flecked yellow pattern. The outer shell isn't using any paint again reducing harmful substances. The design is eye-catching that reminiscent of cardboard or concrete. The funky textured design looks good, it might not be the preferred choice for everyone, but I really like the look and feel of the laptop. The chassis has squared edges with its thin profile, measuring only 0.7 inches. Though, Acer used recycled materials for the chassis, yet it feels solid.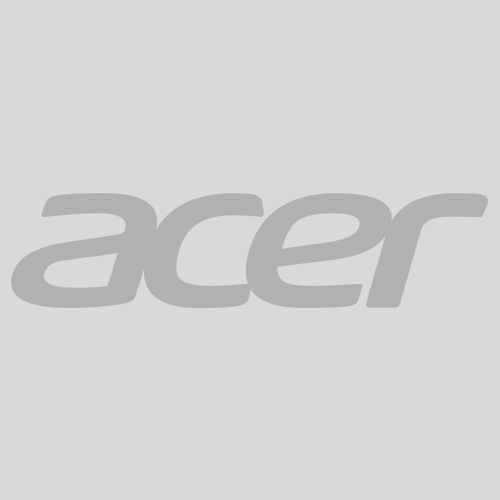 Now, let's take a look at the bottom of the device, where you can see speaker cutouts and the huge ventilation grill. Also, it has a pretty large vent in between the lid and the base to enhance the overall system cooling.
Keyboard, touchpad and webcam
Aspire Vero uses 30 per cent PCR plastic in the chassis and 50 per cent PCR plastic in the keycaps. The keyboard is comfortable with quiet keys, perhaps just as little more bouncy. However, it didn't slowed my typing speed with the 1.3mm key travel that is pretty much spot on. The keyboard features one-level backlighting that is good enough for night or dark conditions, however multi-level keyboard backlighting would be more useful. The kyes are black and has white texts on it, which make it easier to read. When you look carefully, you will find that letters E and R are printed in mirror image and in yellow, representing the four key parts of Acer's environmental philosophy: Review, Rethink, Recycle, Reduce. The 15.6-inch laptop got a numeric keypad as well.
The large (125mm x 80mm) touchpad is quite responsive and has no foibles. It holds the Fingerprint scanner, sits in the top left corner of the touchpad. The fingerprint scanner makes logins easier and more secure. Vero has got a 720p webcam on the top of the screen which is fine for video meetings, but picture quality is not good. Even in a well-lit room, pictures were noisy and lacked details.
Screen and speakers
The laptop comes with a 15.6-inch, 1080p (16:9) IPS display capable of 170-degree viewing angles with a rated 250 nits of brightness. You will enjoy working on the laptop, however visual are not up to the mark. The screen produces crips images, sharp texts. While watch FHD videos I was able to notice the color reproduction, which is not satisfactory. Darker moments are not dark enough, plus when you put the screen in direct sunlight, the screen visibility become poor.
The Vero is packed with stereo speakers with Acer TrueHarmony technology. The speaker produces loud sound without any distortion. You will surely enjoy the audio clarity on video calls.
Performance
Packed with the 11th Gen Intel Core i5 processor, along with 8 GB of RAM and a 512 GB SSD. The power-packed machine let me work on various apps simultaneously. Working on daily productivity apps like Ms-Office, Adobe Photoshop, Chrome, etc. it handled them quite efficiently. As most of the meetings are online nowadays, I used this for internal and external video meetings using apps like Zoom and Google Meet, etc. the laptop handled them breezily.
While browsing the internet and working on daily productivity apps, I didn't notice any performance lag. It was super smooth to switch between the apps and work on the PC even for longer hours while using the PC for more than a month.
To test its capability, we opened two chrome browsers with 10 tabs in each with applications like MS Word, Excel and Adobe Photoshop. While operating the machine with all these applications running in the background, we didn't notice any performance lag. We were able to switch between applications.
Battery life
The Aspire Vero is powered by a 3 cell, Li-Ion, 48 Wh battery that gives you juice to run for more than 9 hours with daily productivity. With some heavy usage, you can get over 5 hours of battery life. when you do multitask and run various heavy graphics-intensive apps, then it can last for around 3+ hours.